Long Island Ghost Stories
Share your scary tales!
Here you can share your Long Island ghost stories and pictures with everyone, and read stories others have sent in. There's nothing more fun than telling a scary story or showing a picture of the unexplained.
And we all have a tale to tell.
What's yours?
Did you see or hear something strange?
Have a picture with a ghost or something unexplainable in it?
Have an encounter with someone/thing that just didn't seem real?
Lights going on and off by themselves?
Objects flying across the room?
Did you see a UFO?
Have a bad dream that came true?
You're not alone! There are ghost sightings and hauntings on Long Island every single day. Why not tell us about yours?
Use the form below to send me your story & picture (optional.)
Read Long Island ghosts stories sent in by others here.
Here's my story:
Phantom Girlfriend
Years ago I was sleeping over a girlfriend's house. She was in one room and I was in another. In the middle of the night I woke up and saw her standing over me (my skin is crawling as I write this). I wasn't really sure it was her because the room was very dark and all I could see was the outline of a figure that resembled her.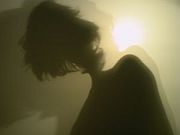 I said her name and there was no response. I called her name again. Still no response, but there was definitely someone or some-thing standing next to my bed. I turned on the light as quickly as I could and no one was there.
I thought I could have been dreaming, so I turned out the light and went back to sleep. An hour later I woke up and there it was again. I tried calling her name and again got no response. At this point I was really scared. I turned on the light and left it on the rest of the night.
The next morning I told my ghastly tale at the breakfast table and guess what? I wasn't the only one to have seen a ghost in that haunted Long Island house.
Needless to say, I never slept there again.
---
Haunted on Long Island?
I told my tale. Now it's your turn to share your Long Island ghost stories. Don't be shy now. We're just dying to know what's been keeping you up at night.
What Others Have Reported
Click titles below to read contributions from other visitors to this page...