Long Island beer, breweries and brewpubs
Long Island breweries make a great day trip and brewpubs are the perfect way to relax while enjoying good beer and good food.
Although Long Island is widely known for its wine, some pretty darn good beer is made here too. It doesn't get the same publicity as Long Island wine, but our breweries craft a wide array of award winning beers that are indeed worthy of attention.
Contents:
If you're a beer lover the Long Island breweries and brewpubs offer something you just can't miss--great beer, great food, and a great time.
Breweries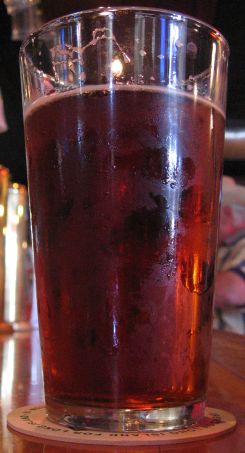 There's really only one brewery on Long Island and that is the Bluepoint brewery in Patchouge.
Two if you count The Brooklyn Brewery, which technically is in New York City, but from a geographical standpoint, solidly on the island.
Left: A pint of BrickHouse Red at the BrickHouse Brewery in Patchogue.
I include it here because many visitors come to Long Island via New York City and would pass the Brooklyn Brewery right by if they didn't know about it.
It'd be a shame to miss the outstanding beers made by world renowned brewmaster and America's foremost authority on beer, Garrett Oliver.
If you plan on visiting breweries on Long Island, The Brooklyn Brewery should be on your itinerary as well as the Blue Point Brewery.
Brewpubs
In all there are four brewpubs on Long Island. Each of them serves extraordinarily well made beer in many styles along with food that's on par with anything you'd get in a non-brewing restaurant.
The four Long Island brewpubs are:
Brickhouse Brewery in Patchogue.
Southamton Publick House in Southampton.
John Harvard's Brew House in Lake Grove.
Black Forest Brew Haus in Farmingdale.
See the directory for reviews, locations and phone numbers.
The breweries make an excellent Long Island day trip and the brewpubs are great for lunch, dinner or anytime you want to enjoy good beer and good food with family and friends.
By the way, when visiting a brewpub don't be shy about asking for samples. They'll give you small glasses of whatever's on tap so you can try everything before committing to a whole pint.
What's the difference between a brewery and a brewpub? Glad you asked…
Brewpubs are pubs/restaurants that in addition to serving food, make and serve their own beer.
Breweries on the other hand make, keg and bottle beer for distribution to a wide target audience. Brooklyn Brewery and Blue Point Brewery are true breweries in that sense of the word and are the only breweries on Long Island.
Some brewpubs, such as Southampton Publick House, do distribute their beer (half of Publick House's beer is sold off-site), but most just keg their beer and serve it on the premises.
Events
There are a number of Long Island Beer Festivals that take place annually.
Coming up are:
04-02-2016: Spring Craft Beer Festival at Nassau County Coliseum
04-16-2016: Blue Point Cask Ale Festival
05-29-2016: Taste the East End - LI craft beer, wine, cider w/LI restaurants.
08-0?-2016: North Fork Craft Beer, BBQ & Wine Festival (No date for 2016 yet)
11-05-2016: Long Island International Beer Tasting
More events listed here: LIBeerEvents.com.
Mead
There is one other fermented alcoholic beverage made on Long Island that is neither wine nor beer: Mead.
Mead is made like wine, but honey is fermented instead of grapes. Meads range from very dry to very sweet just like wine and mead is sometimes even referred to as honey wine. But that's where the similarities end.
Mead is a beverage all its own and the only place on Long Island to taste it and see how it's made is at the award winning Long Island Meadery in Holbrook.
Homebrew
Want to make your own beer/wine/mead? There are several beer & wine making supply houses on Long Island where you can get everything you need:
Brewery and Brewpub Directory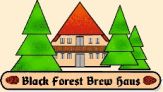 Black Forest Brew Haus - Brewpub
Brewmaster: Joe Hayes
2015 New Hwy
Farmingdale, NY 11735
(631) 391-9500

Blind Bat Brewery - Microbrewery
Brewmaster: Paul Dlugokencky

Centerport, NY 11772
No tasting room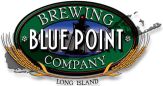 Blue Point Brewing Company - Brewery
Brewmaster: Mark Burford
Tasting room and tap room open Thursday & Friday from 3 - 7pm. Saturday from 12 - 7pm.
161 River Avenue
Patchouge, NY
(631) 475-6944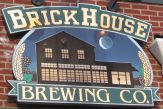 BrickHouse Brewery - Brewpub
Brewmaster: Mark Burford (from Blue Point)
67 West Main St.
Patchogue, NY 11772
(631) 447-BEER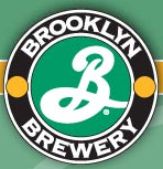 The Brooklyn Brewery - Brewery
Brewmaster: Garrett Oliver
Free tours every Saturday. Doors open at noon, tours at 1, 2, 3, and 4pm. Happy hour every Friday night 6 - 11pm with live music.
#1 Brewers Row
79 North 11th Street
Brooklyn, NY 11211
(718) 486-7422


Fire Island Beer Co. - Brewery
Brewmaster: Unknown

P.O. Box 546
Ocean Beach, Fire Island, NY
(631) 482-3118
No tasting room

Great South Bay Brewery - Brewery
Brewmaster: Rick Sobotka

2309 Union Blvd.
Bay Shore, NY 11706
631-392-8472

Greenport Harbor Brewing - Brewery
Brewmaster: D.J. Swanson (from John Harvard's)

234 Carpenter Street
Greenport, NY 11944
(behind Sweet Indulgences / Chase Bank)
(631) 477-6681
Second Location:
42155 Main Road
Peconic NY
(631) 477-1100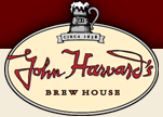 John Harvard's Brew House - Brewpub
Brewmaster: D.J. Swanson
Smithhaven Plaza
Lake Grove, NY 11755
(631) 979-2739

Long Ireland Beer Co. - Brewery
Brewmasters: Greg and Dan
Long Ireland Beer Company
PO Box 470
Port Jefferson Station, NY 11776
(631) 403-4303 (No tasting room)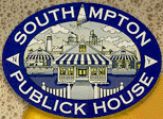 Southampton Publick House - Brewpub
Brewmaster: Phil Markowski
40 Bowden Square
Southampton NY 11968
(631)283-2800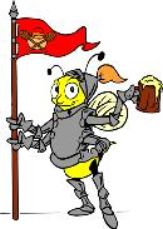 Long Island Meadery
Mead maker: Paul Holm
Monday thru Thursday- By Appointment Only
Friday- 5pm to 8pm
Saturday - 12pm to 8pm
Sunday- 12pm to 5pm
1347 Lincoln Av Suite 11
Holbrook NY, 11741
(631) 285-7469
Note: The Long Island Meadery closed permanently on October 11, 2011.
Additional Information
See the Long Island Beer Guide for news, events, and where to enjoy great beer on Long Island.