Nautical Mile Cruises
Freeport, Long Island
Nautical mile cruises are a great way to spend time on the water and away from the crowds. An evening spent on "your own private yacht" is an unforgettable experience. I've done it and had a fantastic time.
These cruises offer everything from fishing expeditions to dinner cruises to burial at sea.
No, I'm not joking, you can book a cruise for that purpose, and many people do.
But on to happier things…
On the Nautical Mile cruises are available from 2 companies and are designed to meet all budgets and desires. Almost anything is possible.
All of the companies offer the following in one form or another:
Public/private dinner cruises
Parties of all kinds (sweet sixteen, bachelorette…)
Corporate outings
Fund raisers
Inshore and offshore fishing expeditions
Weddings and anniversaries
For the most part whatever you want can be arranged. There are no gambling cruises though, the casino boats stopped sailing in 2011.
If you like to fish you've come to the right place. Both companies listed below offer extensive fishing charters all week long.
Let's have a look at the fleet:
The Miss Freeport V
The Miss Freeport V is great for birthday parties, fishing trips, buffet dinner cruises, DJ & dancing etc.. Anything you can do in a catering hall you can do on the Miss Freeport V.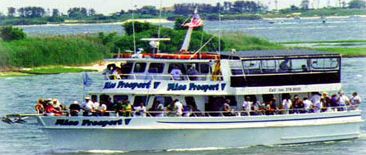 The Freeport Princess
This is a more upscale boat that the Miss Freeport V and of course that's reflected in the price. This boat has 3 levels. One for dining, one for the bar, and one for dancing. I've been on boats like this and they are very nice.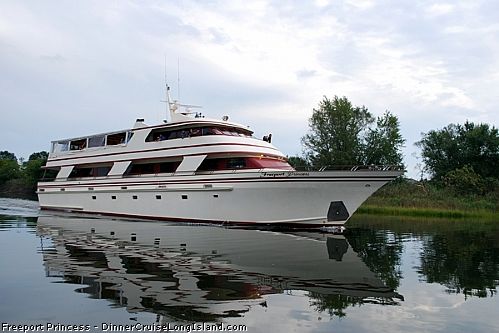 Miss Freeport V / The Freeport Princess
85 Woodcleft Avenue
Freeport, NY 11520
1-516-378-0555
Captain Lou Fleet
As the name suggests Captain Lou has more than one boat at your disposal and offers both fishing trips and dinner/party cruises. The differences between the boats below is similar to those above. Size, luxury, and services offered vary from boat to boat.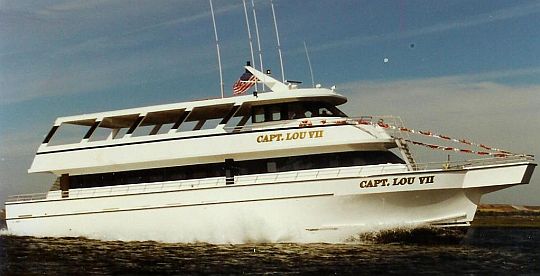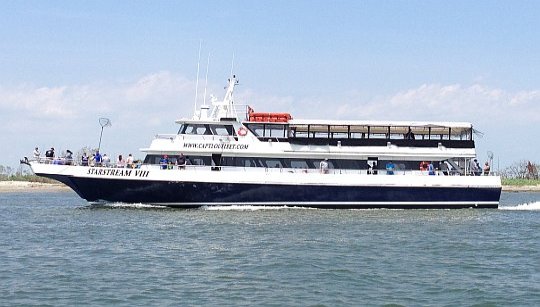 Captain Lou Fleet
28A Woodcleft Avenue
Freeport, NY 11520
1-516-623-5823
---
The above are reputable and safe and they each excel in their own right. To assure that you area getting exactly what you want from your nautical mile cruises, make sure you look at these boats and what they offer very carefully.
I suggest studying their websites to get a feel for what is offered, then arrange a tour so you can see the boats for yourself.

Smooth sailing!
Please note that I am not affiliated with any of the companies mentioned above and that this is not a paid advertisement. This information is presented here strictly for the benefit of my readers.
Additional Information
If you landed on this page because you like to fish then you might be interested in the Nautical Mile fish markets. There are also a lot of restaurants and other things to do on the Nautical mile.