Cold Spring Harbor Map
Long Island, New York
This Cold Spring Harbor map will show you how to get here and locate the various things to do once you arrive.
The large area map shows you where Cold Spring Harbor is located on Long Island. The detail map pinpoints the fish hatchery, whaling museum, and restaurants in the historic district.
Cold Spring Harbor Map - Large Area
The area of interest is located within the red rectangle.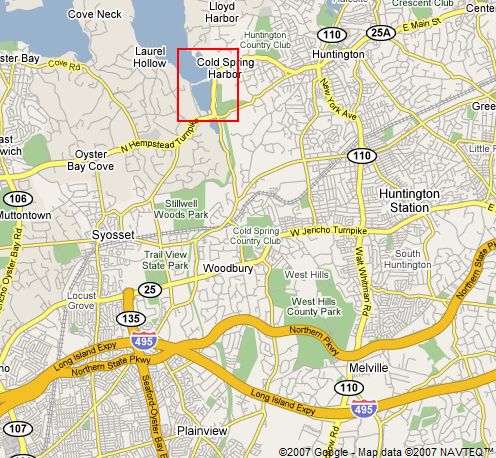 Detail Area Map
The map below shows the area indicated in the red rectangle above.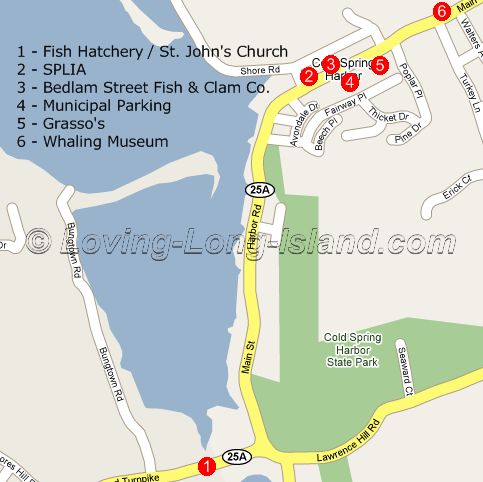 Additional Information
Cold Spring Harbor - Main page with Pictures, restaurant reviews, things to do, and more.
Memories and photographs by former Long Islander, Ron Shaw.